I aspire to become a better sewer this year.
Wait, is that what you call a person who sews stuff? A Sewer? It sounds weird. And I just noticed that it is spelt the same as sewer.... as in, drain with poo and wee in it. Gross..
Ok, so this year, I aspire to become a better Person-Who-Sews-Stuff.
I met and awesome Person-Who-Sews-Stuff at the blog meet the other day-
Jos from Sew, Cook, Laugh & Live.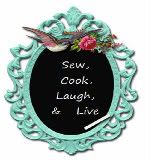 Jos' blog is great for newbie Persons-Who-Sew-Stuff like me. Her No Pattern required dress is just fantastic!
So, here is my attempt at Jos' No Pattern dress. I adapted an old hippie skirt I had. I'm pretty bloody happy with it!! Can't you tell by the slightly manic look on my face?
The dress is straight on the bottom- I think I am just standing funny. Or one of my legs is longer than the other. Whatever.
I think I am going to make a million of these and burn all my other clothes.
Or I might just throw them in the sewer.
(Hee hee. See what I did there? That's a call-back, baby!)